Optimized for your application
LocosLab positioning systems enable the precise positioning of mobile devices in indoor environments.
Navigation and location-based services
The basis for navigation and other location-based services are usually Bluetooth-based radio transmitters (so-called beacons), which are installed in your building. No connections are required for installation and operation, as the radio transmitters are equipped with batteries with a lifespan of 5-10 years. Accordingly, even in larger buildings, the installation can often be completed in just one working day.
To ensure a high accuracy, we calculate the optimal distribution of the radio transmitters based on your building plans. Our algorithms allow us the application-specific balancing of cost and accuracy. This allows us, for example, to achieve an accuracy of one meter in office environments or cover large areas in shopping centers with only a few wireless transmitters.
Using standardized Bluetooth technology, LocosLab positioning systems support a wide range of mobile devices. These include, but are not limited to, Android- or iOS-based mobile phones, tablets, laptops, and other PC platforms, such as the Raspberry PI.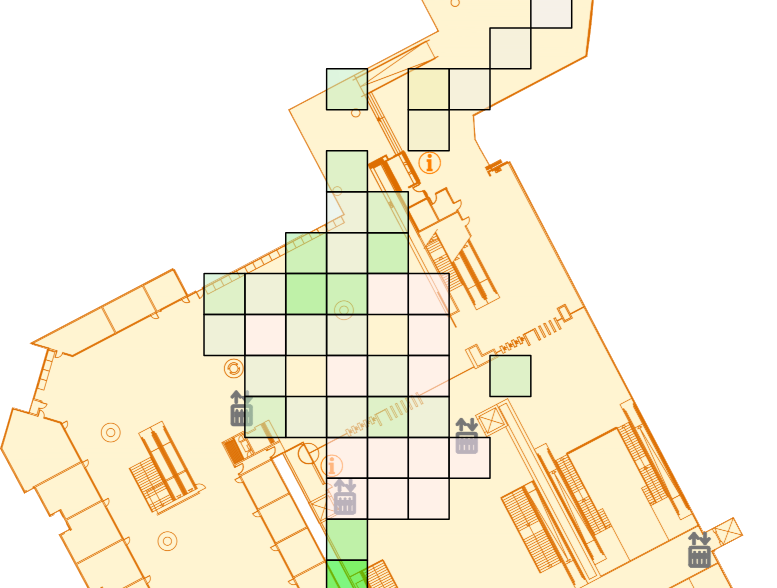 Regardless of the device type, the position estimation can be performed completely on the mobile device. Accordingly, no active internet connection is required for the positioning. In addition, our technology directly supports the integration with outdoor positioning systems, such as GPS or Gallileo. As a result, positioning systems by LocosLab simplify the seamless positioning of mobile devices across multiple building.
Inventory and object tracking
For inventory and object tracking, it is usually more cost-efficient to reverse the fundamental positioning principle. Thus, for this purpose, the objects to be detected are equipped with an inexpensive, battery-powered radio transmitter and the area to be monitored is equipped with a number of radio receivers.
In this setup, the radio receivers typically require a connection to the power grid. However, data exchange usually requires no additional network infrastructure. Similar to navigation application and location-based service scenarios, the distribution can be easily adapted to the requirements of the application.
In this application area, the position calculation takes place centrally on a computer system that aggregates the data of all radio receivers. Accordingly, the positions of the objects that are to be tracked in the observed area can be retrieved easily via a uniform application programming interface on this computer system.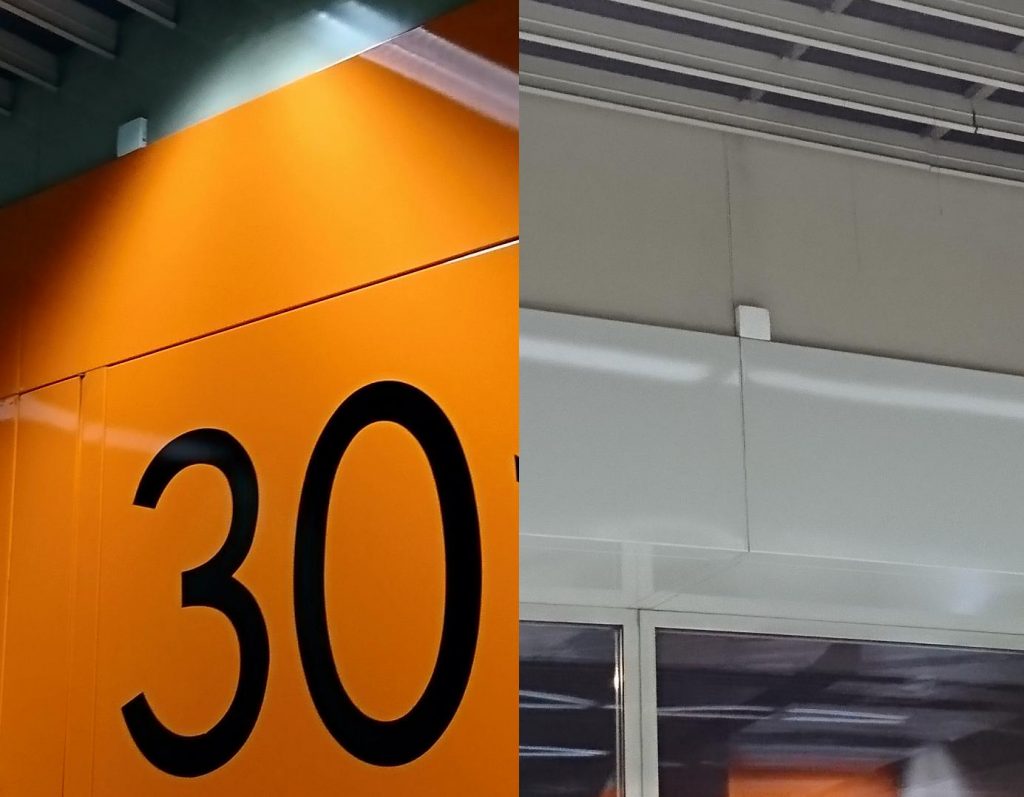 Applications with special requirements
As part of research and customer projects, we are happy to work with you to create a tailor-made positioning system that is suitable for your application. If necessary, we also implement higher accuracy requirements in the range of centimeters. Note, however, that radio technology is not always suitable in such cases. As a result, the implementation may involve custom hardware development.
In the past, our research and development topics included the development of device-free person detection systems for waiting lines and high-precision localization based on ultrasound. Just contact us!